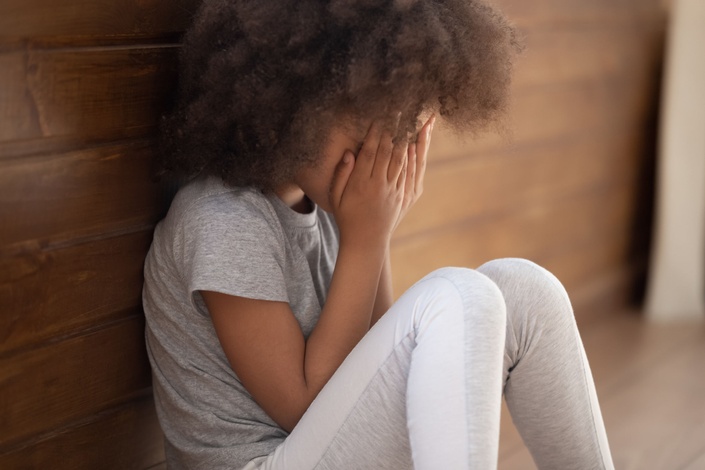 Treating Traumatized Children Using Play Therapy: Neurobiology and Treatment Considerations
November 22, 2020 and November 29, 2020
Date/ Time:
Part 1:
Sunday, November 22nd
3 - 6 pm West Coast Time
6 - 9 pm East Coast Time
Part 2:
Sunday, November 29th
3 - 6 pm West Coast Time
6 - 9 pm East Coast Time
Note: Attendance to both parts is mandatory to receive the 6 hours of continuing education units. No partial units offered.

Location:
Online- Live Webinar
Description:

Trauma impacts both the architecture and biology of the brain on the most basic of levels (Perry, Siegel). In this workshop childhood trauma and the impact of trauma on neurological development and normal child development will be examined.

Those mental health practitioners who work with traumatized children will learn about the neurobiology of trauma and its impact on the developing child – and how these factors drive our treatment choices. Within this context, Play Therapy approaches that meet the developmental and neurological needs of traumatized children in therapy will be explored.
Child trauma victims respond well to neurosensory play activities and have been shown to promote emotional and physical health and brain plasticity in overcoming early trauma because children's central nervous systems are still flexible and resilient. Trauma treatment can be focused on strategies that promote increased neural connectors, and as a result trauma-induced brain changes can begin to be repaired.
Play Therapy is an effective method for creating the therapeutic relationships and emotional engagement necessary to allow a child to heal from traumatic experiences. It allows a safe, fun way for children to express feelings and confront overwhelming experiences in their lives. Play Therapy strategies are developmentally-based theoretical models that engage


Learning Objectives:
1. Participants will be able to cite some of the research on the physical and psychological effects that trauma has on a child.
2. Participants will be able to analyze how these findings can drive a practitioner's treatment choices in play therapy.
3. Participants will be able to list the 9 traumagenic stages of children.
4. Participants will be able to recognize and assess traumatic play
5. Participants will be able to implement therapeutic strategies to make it safe for a child to be able to process trauma in play therapy
6. Participants will be able to list the basic theory and types of Play Therapy
Your Instructor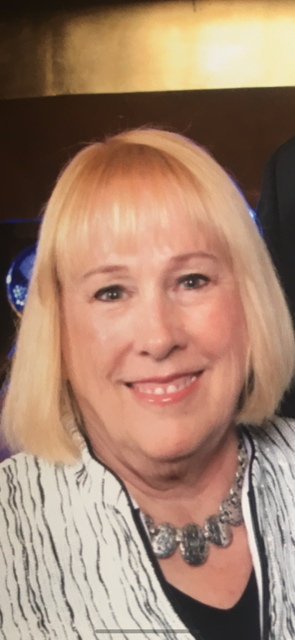 Susan Kelsey Weissenborn is a Licensed Marriage & Family Therapist and Registered Play Therapist-Supervisor living in California who has been providing play therapy to children for 20 years. In addition, Susan estimates that she has trained over 1,000 therapists nationally and internationally in the quality treatment of children. In addition, she has taught Play Therapy courses at Argosy University and the University of California, San Diego. Because of her fascination with the mind-body connection, Susan earned a degree in Neurobiology prior to her Masters in counseling. Her understanding of how the nervous system functions has allowed her to see how and why children who are traumatized present in therapy, and which strategies seem to work best to help them. Besides being passionate about play therapy, Susan is even more passionate to share her knowledge with her peers to help all therapists deliver respectful and appropriate interventions to their young clients.
Course Syllabus:

Treating Traumatized Children Using Play Therapy:
Neurobiology and Treatment Considerations
PART 1 – NOVEMBER 22, 2020
1 ½ Hours Defining and understanding trauma consequences in children
Explore the many definitions of trauma
Discuss prenatal, preverbal, and post-verbal traumatic memories
Discuss factors that can impact how traumatic events are perceived by a child
Discuss statistics on trauma in society
Discuss various findings in research on the physical, neurological, and psychological impact of trauma in children
Discuss emotional and behavioral consequences of unresolved trauma in children
1 ½ Hours: Assessment and treatment implication
Review basic theory and types of Play Therapy
Introduce how to recognize and assess traumatic play
Analyze various treatment approaches
Discuss lessons that be imparted to the child in therapy
Assess the child's treatment needs
Experiential exercise
PART 2 – NOVEMBER 29, 2020
1 ½ Hours Learning to set the stage for treatment with traumatized children
Learn the 9 "Traumagenic States" of children
Review messages to communicate to children
Learn strategies to make it safe in the therapy room for a child
Sort out the meaning, understanding, feelings, and worries related to the traumatic event
Choosing interventions that are patient, respectful, and effective
Experiential exercise
1 ½ Hours Therapeutic strategies and case studies
Introduction of play resolutions in traumatic play
Dealing with recurrent visualizations
Teaching the child self-control and self-care
Helping the child discover a new sense of self
Dealing with resistance
The importance of self-care for the therapist
Case studies and questions
CE Information:
Due to COVID-19 health concerns, this one-time online event has been approved by APT for (6) CONTACT CE Hours. The Play Therapy Training Institute is approved by the Association for Play Therapy (APT) Approved Provider 95-002.
This course also meets the qualifications for 6 hours of continuing education credits for MFTs, LPCCs, LEPs, and/or LCSWs as required by the California Board of Behavioral Sciences
Susan Kelsey Weissenborn is approved by the California Association of Marriage and Family Therapists to sponsor continuing education for LMFTs, LCSWs, LPCCs, and LEPs and maintains responsibility for this program and its content. CAMFT Provider #47919
Please Note: The CE certificate will be awarded within 3 business days to those who attend the entire webinar, complete a multiple choice test, and fill out course evaluations. No partial credit will be given. Play Therapy credit may not be awarded to non-mental health professionals. Effective May 15, 2020 through June 30, 2021, APT Approved Providers may temporarily offer "contact" hours for online continuing education." All of our Live webinars during this time period will meet APT's requirements to provide "Contact CE" credit. In order to be eligible, participants must keep their cameras on throughout the webinar. Please contact us with any questions.
For general information, special needs, ADA accommodations, or grievances, please contact Beth Couturier at [email protected] You will receive a response within 24 hours
Note: Deadline for requesting ADA accommodations is one week prior to the workshop so that we may have time to properly accommodate you.